Great Deals on Waste Disposal Solutions for a Clean Home and Neighbourhood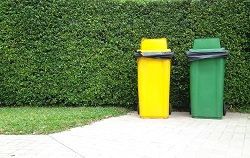 So you had a great party last night but this morning you find yourself with loads of rubbish to deal with. What do you do? Call Rubbish Removal Clearance, of course!
We specialize in all kinds of waste disposal services.
So whether you want to hire a waste clearance team on a regular or one-off basis, we are the right people to call. Every junk removal expert we hire has been in this field for many years and gathered adequate expertise to help them face all kinds of clearance challenges. This combined with the amazingly high-tech resources we employ makes us the fastest and cheapest waste removal company in London.
Great Service At Low Rates
Are you too tired or busy to take care of your rubbish yourself but don't want to waste too much money hiring professionals? Well, now you can because we bring to you the best junk disposal services at the lowest prices possible. Doesn't matter whether you have a bag full of waste or a household worth of it,
we have a range of waste removal services that could work for you.
And if you can't find anything that meets your needs, let our representative know and we will customize a waste clearance package fit for your requirements. All you have to do is call us now on
020 3744 5582
and tell us what you need.
We Employ Only The Best
We are not like any other waste disposal company in London who promise a quick and cheap service but do a shoddy work of it. We understand that cleanliness is our customers' priority, as much as safety and health. That is why all people on our rubbish removal teams not only have years of experience in this field, but are also regularly trained to keep up with new trends in clearance technology and methods. If you want to judge our performance for yourself, why don't you give us a call today on
020 3744 5582
and try us out on a trial basis?
We promise that you won't regret your decision.
Why You Should Choose Us?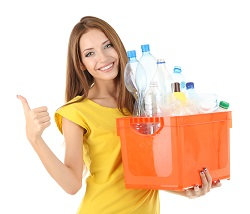 If you ask our customers this question, we are sure that they can cite a number of reasons for that. In fact you can read their customer reviews online to get an idea but
we will outline the benefits of hiring us anyway.
• Free consultation with no obligation required.
• Extremely helpful representatives to answer all your queries.
• Use of updated technology to make the process simpler and safer.
• Book appointments at times of your convenience, even evenings and weekends.
• Same day services available as well.
• Highly competitive prices with respect to other rubbish removal companies in the area.
• Flexible cancellation policies with money back guarantee.
So call us today on
020 3744 5582
and book your slot immediately!
Get The Best Deals In London
Taking care of your rubbish can be tricky. Different kinds of waste need different kind of disposal techniques, not to mention that some even need special licenses. Besides, sometimes they can be bulky or hazardous and need a larger or special kind of vehicle to take them to the disposal site. Rubbish Removal Clearance is here to take care of all your waste disposal needs. It doesn't matter what you want to dispose of, we have the license to do so and can give you the disposal receipts of the same if needed. We combine highly professional work attitude with consistently satisfactory work and low prices. What's not to love about our deals? So grab yourself one today!