Hire Our House Clearance Services for a Neat and Spacious Home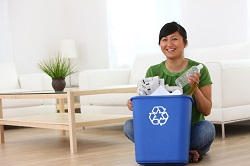 You may not realize how soon you might start to accumulate useless junk in your house, and before you know it, most of your living space is taken up by things you no longer use or need. Do yourself a favour – call one of the best house clearance companies in London, Rubbish Removal Clearance.
With highly trained and experienced personnel working with our company for several years now
, there is nothing that our teams cannot handle. So give us an opportunity to show you what we can do for you. Call us now on
020 3744 5582
and speak with one our representatives. We are always looking forward to helping you.
Transform Your Living Space
Surely, you can take care of your own house clearance, but that means sacrificing a weekend you could have used so fruitfully. Not to mention that you might have to worry about physical exhaustion and removing the junk from your property. Thankfully,
our domestic clearance teams work on weekends and bank holidays too
, as per your convenience. So all you need to do is contact us now on
020 3744 5582
, get a free quote and book your appointment. We will be at your place at the appointed time and date, taking care of every aspect of the property clearance, while you sit back and enjoy a cup of coffee. Hurry up before the slots fill up!
Good Riddance To Bad Rubbish
Without the right home clearance company in London, getting rid of your household waste can be a tricky problem. Irrespective of whether you use a domestic clearance service regularly or occasionally, you will find the deals we offer best suited to your needs and budget. We have listened to what our customers have asked for over the years, and come up with a range of household rubbish removal services that meet your every need. Not only that, we can also tailor our service packages if needed. So all you need to do is call us and we will be at your address whenever you need us, even on evenings, weekends or bank holidays.
The Best Deals For A Quick And Easy Service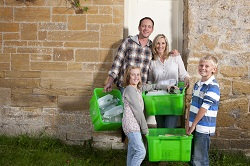 We are your best choice in London
when it comes to house or flat clearance and that is for reasons more than just the easy availability of our highly trained and skilled personnel.
• We offer free consultation with no obligation required.
• Our vans are well maintained and equipped to remove any kind of junk.
• Our representatives are available 24x7 on phone and web chat.
• We work with high levels of professionalism, keeping your standards of safety and decorum in mind.
• Our cancellation and rescheduling policies are extremely flexible.
If these reasons do not convince you enough, you can see what our previous customers have to say about us. Our consistently good service is definitely an experience worth repeating!
Reserve Your Appointment Now
Whether you are doing a regular spring clean or are moving house, the amount of junk that you will leave behind will more likely be more than what your council bin can hold. This is where Rubbish Removal Clearance steps in to the rescue. No matter what kind of rubbish, just let our house clearance team deal with it. They have done this for many years and many homes, and
know the best and quickest ways to remove junk from your property.
They bring you a range of home clearance services for the lowest prices possible. And all this while maintaining the high standards of service we have always provided. So call us today on
020 3744 5582
and book your appointment!