Give Your Garage A Makeover With Our Garage Clearance Service!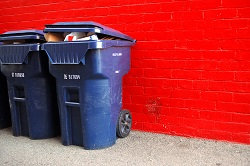 Are you one of those people who put everything they don't need inside the house in the garage? If so, then very soon your garage is going to begin resembling a junkyard with almost no space to park a car. Why don't you call Rubbish Removal Clearance right now and tackle your garage clearance problem at once?
We have some of the best and most experienced clearance experts in the London area
, and along with the well-equipped vans and training that we provide them with, they are more than capable of helping you dispose of any kind of garage waste. So give us a call on
020 3744 5582
and talk to an expert!
You Could Use All The Space You Get
When it comes to your home, you could use all the space you get – indoors and outdoors. A clean and organized garage not only looks nice but also gives you extra space for when your barbecue party spills over your front yard. Additionally, it also makes it easy to locate your tools or other items in times of need. Allow us to help you get the most organized garage space by removing the junk that you don't need. Our garage junk removal team is equipped with all kinds of technology and equipment to do a safe, easy and quick garage waste removal job. So why look anywhere else? Give us a call today and save yourself some time and money.
There Is No Better Garage Junk Collection Team Than Us
And let us tell you why. We have:
• Trained and experienced waste collectors who can do a quick job.
• Spacious vans that are well maintained and equipped for loading and unloading.
• A recycling policy that minimizes the carbon footprint we leave behind.
• Flexible appointment timings, even on weekends and bank holidays.
• Amazingly low prices on all deals.
• 24x7 customer help available.
We are clearly offering you more than your standard garage rubbish removal service.
For us, giving you a clutter free space to live in is our top priority. To learn more about how we can help you, get in touch today by calling us on
020 3744 5582
.
Save Yourself Time And Money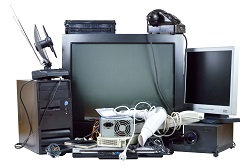 Surely, you can do your garage clearance yourself, but you would first have to give it at least half a day. And then, there's the problem of garage junk removal. Surely, you can't leave it in your driveway, but some rubbish might be too big for the council bins. Alternatively, you could take it yourself and throw it into a nearby tip, but if you don't have the right kind of vehicle, this might be a problem. This is why you should let Rubbish Removal Clearance step in and take care of everything, from clearing out rubbish to organizing the garage space and taking away junk.
As London's best garage rubbish removal firm
, we offer you more benefits than you pay for.
Get Great Deals Now!
From all that we have told you so far, it is clear that no other garage clearance company is going to give you as much as we do for the prices we ask. For us, it is more than just another odd job. It is a reflection of who we are as a company; and as a garage waste collection company in London, we are highly customer centric and want to do everything that you expect from us. That is why we make getting in touch with us so easy. Just call us now on
020 3744 5582
and talk to an expert from our team!
We are more than happy to answer all your queries and guide you through the process.