Getting Rid Of Bulky Furniture Made Easy With Our Furniture Collection Service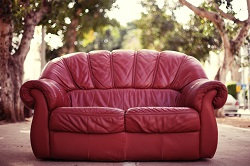 If you are planning to reinvent the decor of your living space but don't know what to do with the old furniture, give Rubbish Removal Clearance a call. As one of the top furniture collection agencies in London, we have worked with numerous households and offices in helping them get rid of their old furniture. Needless to say, the expertise of our furniture disposal experts and the technology made available to them makes their work easier, quicker and safer.
This is why we are the favourite furniture clearance team of so many people.
To find out more about us, contact us now on
020 3744 5582
.
Save Time And Money
Want to get rid of your old couch? The coffee table in the attic room needs to go? Call us now on
020 3744 5582
. We will cater for all your furniture removal needs in London. All you need to do is give us a ring and we will be at your home at any time you need us to. You don't have to move a muscle! We have the equipment and manpower necessary to handle any kind of furniture collection task.
Our teams are very skilled and will take care of your property and personal safety during the process of clearing.
No other furniture clearance company will pay as much attention to their customers as we do.
Keeping It Green
Hiring our sofa clearance team is a good idea, not only because it is a good way to save time and money, but also because we are your best bet with saving the planet as well. At Rubbish Removal Clearance, we believe in recycling whatever we can so that we can minimize the adverse impact our business has on the environment. With this aim in mind, we have been able to reduce waste by recycling up to 90%. Furthermore, we also aim to extend our green living policies to other aspects of our business as well. Green clearance services for nominal rates – you won't get a better deal than this! So hurry up and reserve your appointment now!
Get The Best Experts On The Job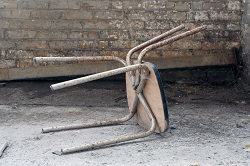 If you ask any of our existing clients what makes us the best furniture disposal company in London, they are bound to state one or more of the following:
• Free quote for every consultation, no obligation required.
• Use of top-notch technology to remove bulky items.
• Special care towards safety of people and property.
• Friendly customer representatives available 24x7 to help you.
• Wide range of services available at the lowest prices in the market.
• Special emphasis on maximizing recycling.
• Bookings available at any time of your convenience.
• Flexible cancellation policy with money back guarantee.
What more do you need? Just let us know and we are sure we could tailor something to fit your need. Don't be shy – we are here to help you.
Book Now For Special Offers
If you are in the market for a reliable and cheap furniture collection agency, we are the right people to come to. We take care of all aspects of furniture removal, without you having to do anything more than showing us what you want us to take away. From disassembly it to loading it into the van, we will do everything.
We also have the cheapest rates in the area
for this service and we do it all without compromising on our quality of service. So give us a call on
020 3744 5582
the next time you need some old furniture to be taken away and we will take care of it for you. Try us once and we promise you will return!